This is a process where society members themselves had to take up the mantle of redeveloping their buildings in their own hands and see through the process right from scratch to finish.
Benefits of Self Redevelopment
Complete Control in the hands of the Society Members
Extra Amenities in new buildings
Retaining Ownership of the land and easy Handover at the end of the project
Extra Space, Surplus and Amenities for the Society Members
Concessions suggested & under review with the government 
The housing society shall get additional 10% FSI over and above the standard FSI as per the Development Control Rules (DCR) standard rules
Also, the society will get 50% concession on premium required to be paid to PMC for buying TDRs
For projects on road less than 9 meters, FSI to be increased from 0.2 to 0.4 meters.
Society shall get an interest subsidy of up to 4% for construction loans availed for the self-redevelopment project. The stamp duty on additional area for existing flat owners under the self-redevelopment project shall be fixed at Rs. 1,000. For the additional flats made available for purchase in the open market, stamp duty shall apply as per the stamp duty reckoner rates.
Self-redevelopment project to be discounted from the Land under Construction Assessment (LUC) Tax, the redevelopment of the project has to be completed within 3 years from the time the project is approved.
Concessions in GST, Stamp duty, premium for open space deficiencies, front & side margins of the project.
Challenges society may come across

Lack of Legal & Technical knowledge
Lack of Selling capabilities
Lack of accounting, people management and project management skills
Encore Enterprises as a professional Project Management Consultants work together with the society to get this entire process complete from Concept to Completion without taking any rights on the project or any stake in the project.
Brief Scope Summarized which will be performed by Encore Enterprises from the beginning to the end of the project:
Project Planning and Management
Architectural Design Planning
Contractor Tendering and Appointment
Liaison Management for getting all requisite approvals and NOCs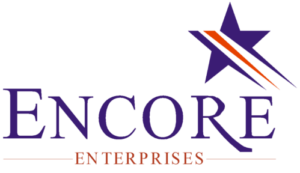 Project Management Consultancy
encoreenterprises12@gmail.com
B-18, Sundar Garden, Bhelke Nagar, Kothrud, Pune - 411038.